CONSUMER REBATE
CONSUMER REBATE
Thank you for choosing a Bumper to Bumper Certified Service Center! Click on the link below for the current rebate.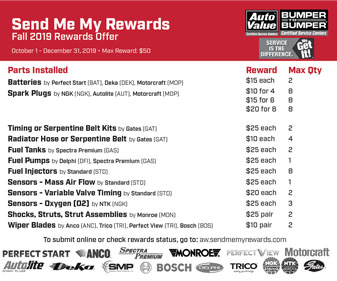 Click here for details
Testimonials
Dean Chiantella

, 05/28/2021
I bought my Toyota 4Runner to Danny's after a recommendation. The problem was the fuel pump. I also had the check my brakes, the back brakes needed new rotors and the front brakes were close to the same as the back brakes. They put new rotors ect. I also need new spark plugs! I had a missing lug nut from another Company who snapped it off and they replaced that for me! Everything was done in a timely manner considering it's a low staffed company! Mr Steve was very patient with my constant calls and professional at all times! I Thank all of the Techs and Mr. Steve! I HIGHLY Recommend Danny's! Also, I would have been charged double the price at the dealership!!
view all reviews