Thank you for choosing a Bumper to Bumper Certified Service Center! Click on the link below for the current rebate.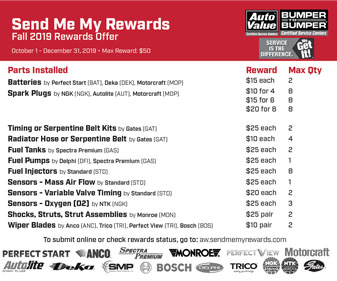 Click here for details
Testimonials
Charlie Christopher

, 10/07/2023
I trust Danny's with everything from my work trucks to my weekend car. They can handle anything, including performance cars. They installed the suspension on my mustang, and got the alignment perfect. As well as set me up with some tires. I am very picky with who works on my vehicles, and I hate getting robbed at a dealership. Danny's does fantastic work for a great price.
view all reviews